every long road has it's beginning... and the beginning of this project.. is a basic one. Fixing the broken calander in Gaz3. So before we start posting some new entries.. let's establish what we are working with here. I see the PWA went a good ways to fix Gaz3, but didn't quite go far enough, so twiddled with a few, added a few.So here is the new and improved Glantrian Calender! Thanks in reverse to whoever created the original calendar, I didn't see a name attached to it but found it on the Roll20 website. If you are lurking and have a problem with me crapping all over it for my own perverse amusement, let me know and I'll delete it.
here is a small size preview.. I'll have the larger image available with the actual Almanac writeups.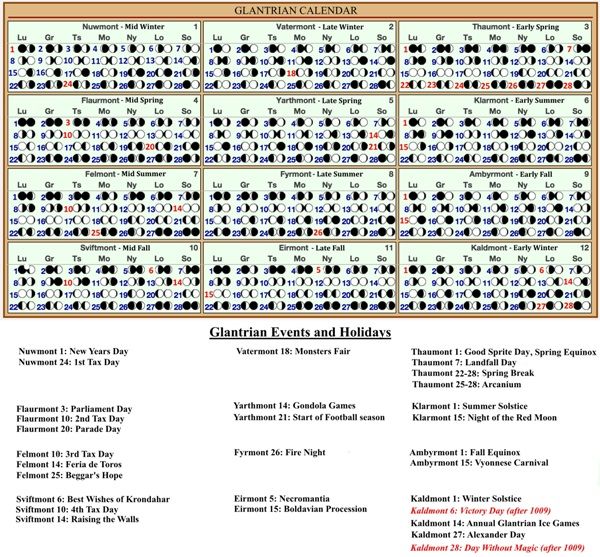 in the days and weeks to come I'll be posting some almanac entries. I'm pretty much finished with 1000 and 1001 AC but I'll likely wait a bit before starting to post them as any ideas or personal inspiration hits and I make changes or additions.