If you've ever seen the movie From Dusk till Dawn, the last scene panned out and showed that the bar that most of the movie had taken place in was actually the top level of a large step pyramid. Apparently, this is where all the vampires in the movie came from.
I am going to try and adapt that theme to a dungeon crawl (albeit very loosely) if there is any clamor for me to continue. Basically, the dungeon crawl is going to revolve around an inn located near (but not too near) an Amnian or Waterdhavian settlement. Looks inviting but of course all the employees are vampires or their werejaguar servants (werejaguar from Monsters of the True World). If the vamps are defeated, they head back down to their coffins in gaseous form to recuperate as the sun rises. The PCs have to march through level after level (7 in total including the "inn") until they get to the coffins on the ground level, and hopefully they do it before the next sunset.
I'll stop by occasionally to detail rooms and include more maps of the different levels. The first is posted below along with some outside views.
Really, this is just giving me an excuse to play around further with
Google Sketchup
. I had some free time at work today and I am supposed to learn how to use the program so I figured I'd have fun tinkering while working at the same time.
Step Pyramid Outside Front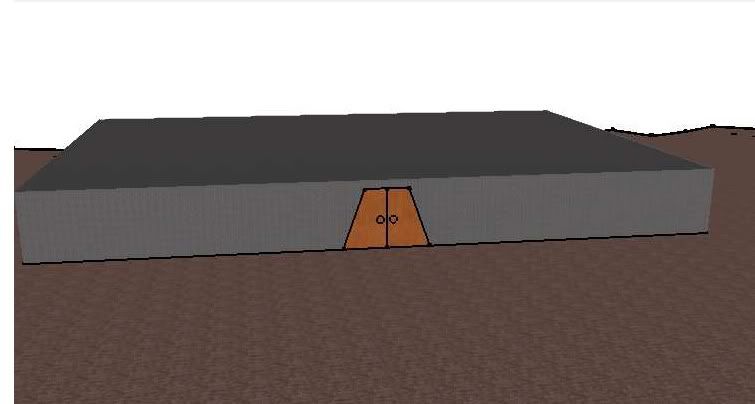 Step Pyramid Outside Rear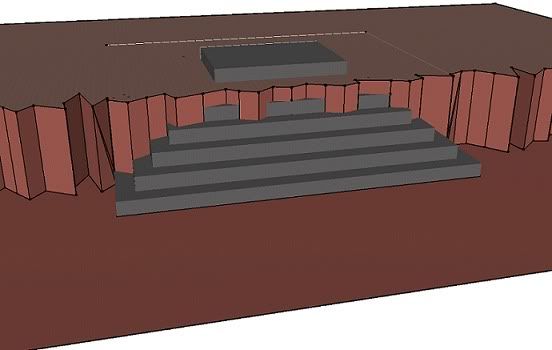 Step Pyramid Top View