The Wyrmkeep Entertainment Co. recently launched a
Kickstarter funding drive
for its second 5th Edition DnD module entitled
Befouled Maze of the Demi-Lich.
In this adventure a party of 6 to 8 characters of 10th to 12th level attempts to rescue the beloved companion of a demigoddess that was kidnapped by the lich Ulsus Malachite and held in a bewitched hedge maze. Can the adventurers overcome the dangerous monsters and devious traps placed between themselves and the lich?
Please
check it out
and/or tell the RPG fans among your friends and acquaintances about it!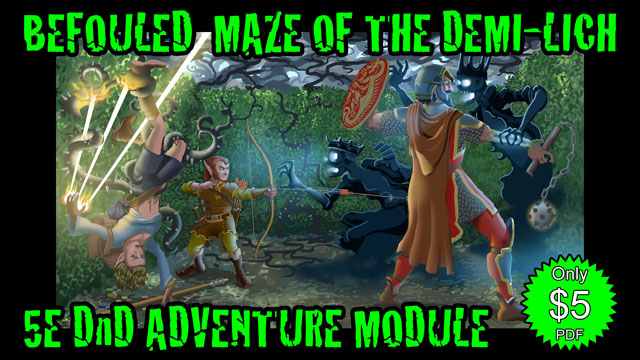 -- Joe Pearce