The Grey Isles of Athas
Posted:
Sun Nov 12, 2017 7:30 am
Just came across this in Polyhedron 80.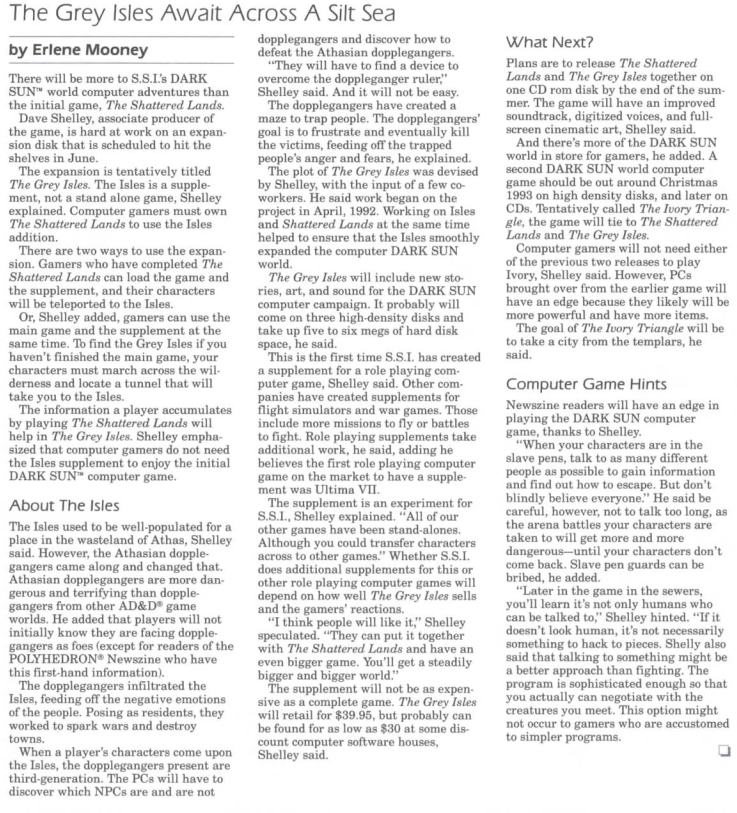 In the expansion for the old SSI game, the Shattered Lands, there was an expansion called 'the Grey Isles'. This introduced the Grey Isles area of Athas. The Grey Isles are ruled or controlled by Athasian doppelgangers, which are supposedly more powerful than doppelgangers on other worlds.