Here's the latest map from my Calidar
Patreon
campaign: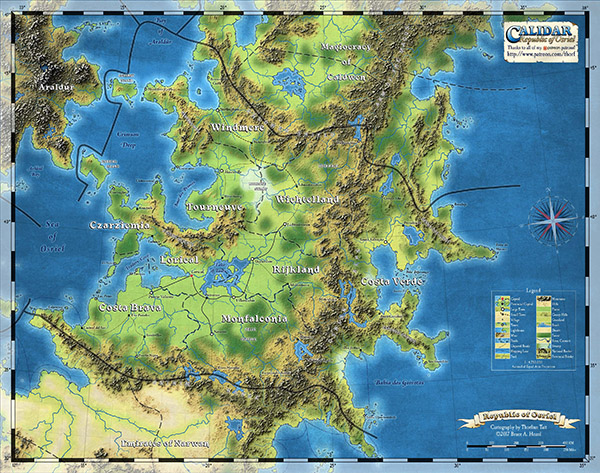 I wrote an article on my main cartography web site,
Perspective in Topographical Maps
, presenting a variation of this map. It's a bit too small to make out much difference, but here it is: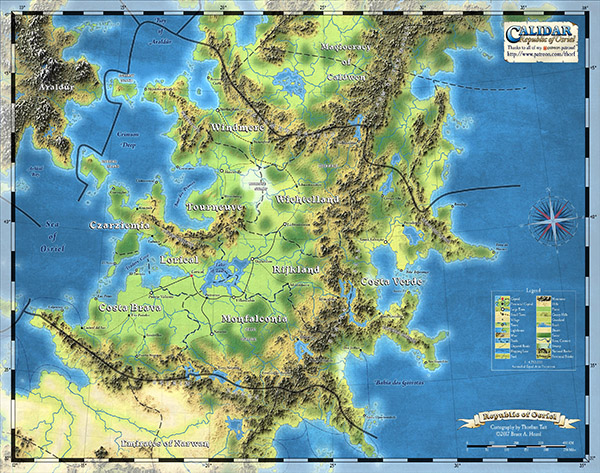 You can get larger versions of both these maps at the link above.
The new variation uses a technique that includes a 3D model, allowing me to incorporate vertical exaggeration into the map.
I'll be revisiting Osriel at a later date when Bruce has the time to provide extra details for the map. (He's a bit busy right now with the
new Kickstarter campaign
, which just kicked off yesterday!) At that time, I'll also make hex maps for Osriel's provinces at 10 miles per hex.