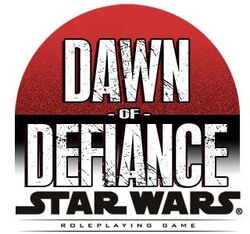 I just realized that in this forum there is no dedicated thread to dawn of Defiance (
https://starwars.wikia.com/wiki/Dawn_of_Defiance
), a fantastic free resource by the Wizards.
It is particularly good for supporting poor Game Masters [rises his hand resolutely] while learning the ropes (allowing characters growth from 1st to 20th level) and I'd recommend it to everybody.
EDIT: Just in case, here is the official guide for converting SWRPG to SWSE: https://web.archive.org/web/20090602085 ... ersion.pdf, so you can enjoy this great material wheather or not you have exactly that specific ruleset.